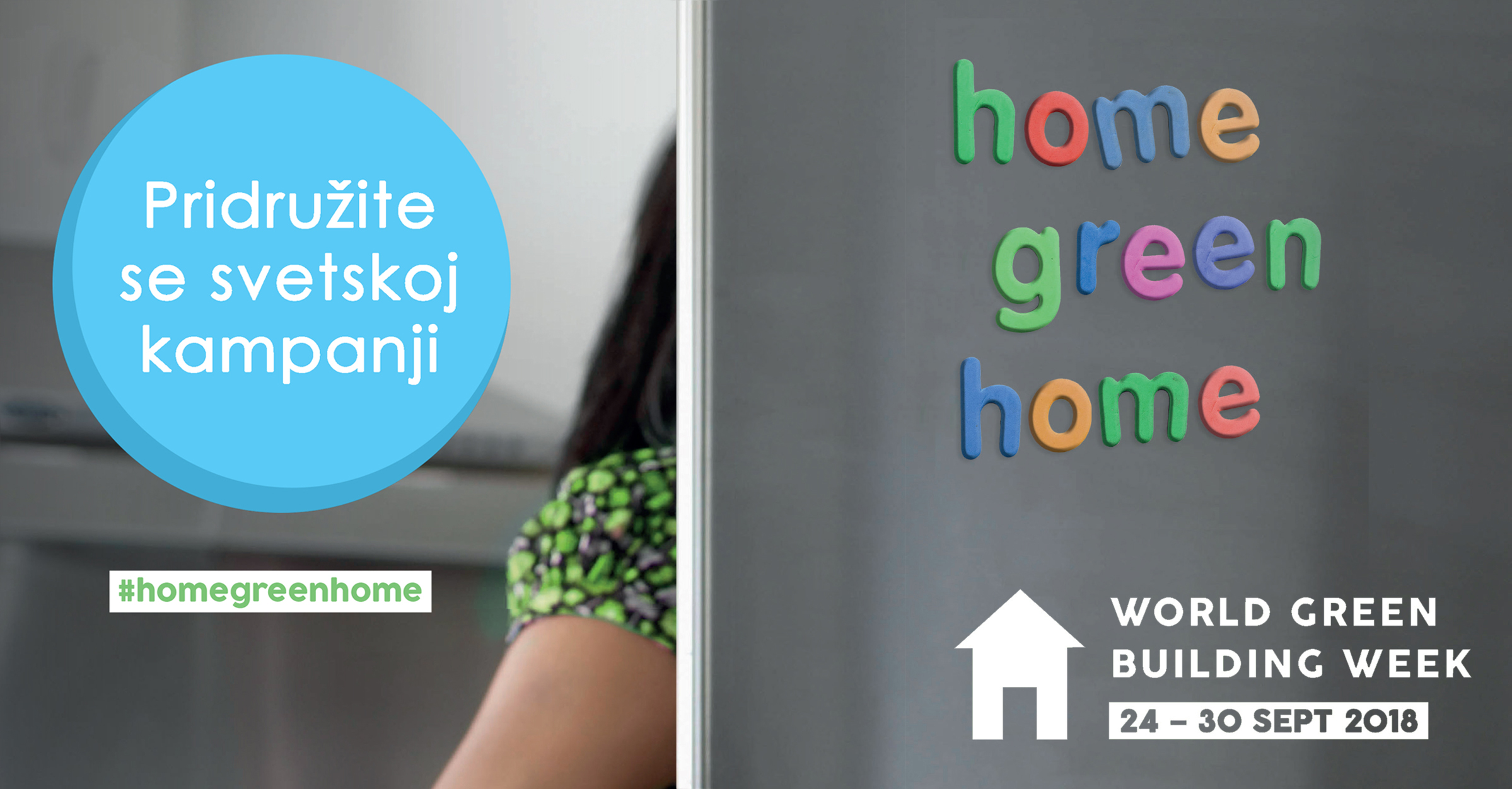 This year aswell Green Building Council Serbia supports the global campaign led by WorldGBC – #HomeGreenHome.
The annual event, WORLD GREEN BUILDING WEEK, is traditionally held in the last week of September (24 – 30 September 2018) as national members of WorldGBC organize special events.
In order to raise awareness in the society about the need for green and sustainable construction, we want to invite everyone in Serbia to make changes in their home; whether they are still being built or already lived in.
A common goal should be our greener, healthier and more energy-efficient homes.
We invite you to be part of the campaign; this is an opportunity for you to get involved:
Use the Logo iand E-mail Signature for WGBW2018 so your associates and partners can hear about the concept of sustainability
Join our social networks with #HomeGreenHome, #WGBW2018
Send us a report, research from this domain
Share your knowledge, ideas and practical advice for a greener and healthier home
Want to get involved? Contact us today.